Leyland Churches
Churches Celebrate Life Events
Churches are relevant in the daily lives of all people in Leyland. This is especially true for the saddest and the most joyful times of life: deaths, marriages and births.
All the churches are welcoming, open to everyone and offer differing styles of worship and activities for all age groups. The churches provide support for those in need.
Associated Ministries
Churches Together in Leyland works alongside and in conjunction with other denominations and religions in Leyland.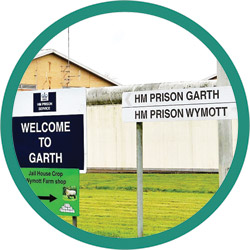 Prison Ministry
The two prisons in the Leyland area, HMP Garth and HMP Wymott are served by multi-faith chaplaincy teams, providing pastoral care to all prisoners.
For information contact Chaplain Calum Crombie, calum.crombie@justice.gov.uk